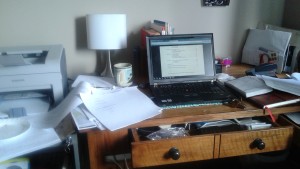 Need help with your creative writing? I have been an auxiliary mentor with UBC's Booming Ground program. I've also worked on a variety of projects including short fiction, novels, a cookbook, a book on cancer recovery, and poetry. I can help you with everything from character development  to the structure of your novel. I can also tackle marketing issues such as query letters and the dreaded novel synopsis.
I charge $40 (Canadian) per hour, but will price larger projects based on word count.  Please use the contact page to get hold of me.
My work to date includes:
Research and editing for Vancouver author Sherrill MacLaren on her book, Invisible Power: The Women Who Run Canada (Seal Books, 1991);
Editing for Ed Griffin on his books: Prisoners of the Williwaw (Trafford Publishing, 2000) Beyond the Vows (Trafford Publishing, 2001), and Dystopia (Trafford Publishing, 2007).  See www.edgriffin.net for more about these books;
Editing for Kathy Scalzo and Sherri Magee (including the book proposal which secured the contract) for Picking Up the Pieces:  Moving Forward After Surviving Cancer (Raincoast Books, 2006) See www.pickingupthepiecescancer.com for more information;
Editing for Dr. Deborah Schwartz (Vancouver psychiatrist) on her article, "Obesity as a Consequence of an Addictive Disorder:  A Substance Called Food." Not yet published.  See www.groupprocess.org for more about Dr. Schwartz and her work;
Editing for Nancy Branch on several of her short stories.
Editing for Marnie McBean on her non-fiction book, "The Power of More," published by Greystone Books (2012).
Testimonials
Michelle Barker first took on a short story of mine five years ago when I was just a novice writer. Since that time, and

due in part to her editorial expertise, I have had several stories published in on-line quarterlies and literary magazines.

Michelle's the best:  a keen eye (without being harshly critical); helpful, astute comments; prompt returns of edited

manuscripts. For these reasons, I continue to solicit her skills.
Nancy Branch
Sherbrooke, Quebec
"I believe that Michelle Barker's editing of my non-fiction book proposal as well as my book – Picking Up the Pieces, Moving Forward After Cancer – were major contributing factors to the book being chosen for publication by both a Canadian and US publisher! Michelle is a delight to work with.  She is keenly aware of the reader's perspective and the need for clear writing.  On many occasions, her editions helped my prose "sing". It is my pleasure to recommend her as an editor."
Kathy Scalzo
Co-author – Picking Up the Pieces, Moving Forward After Cancer  (Raincoast Books 2006, Rutgers University Press 2007)