Upcoming Publications and News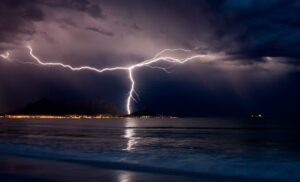 The Darling Axe is going to Tofino! We are offering a writing retreat February 5-9, 2024: workshops, one-on-one sessions, whale-watching, storm-watching, and lots of time to write. Interested? Email us at editors@darlingaxe.com for more information
Launching September 5, 2023! David Brown and I have co-authored a book on the craft of writing. Links to order coming soon!
I am thrilled to announce that David Brown and I will be teaching this fall at both the Wine Country Writers' Festival and the Surrey International Writers' Festival.
I have three new poems in The New Quarterly, Issue 165, two in Grain, and two forthcoming in Arc Poetry Magazine.
My Long List of Impossible Things was chosen as a favourite book on the Shepherd List. Check it out here.
Upcoming readings and presentations in November, 2022
I'm so pleased to be joining the crew at Writers Helping Writers as one of their resident writing coaches. I'll have four blog posts up during the year. Keep an eye out for the first one on November 15th!
New work! My short story, "Respawn," has just come out in Pulp Literature's issue 34 (Spring, 2022). I will also have two poems in this summer's edition of Grain, and three more in an upcoming editing of the New Quarterly.
Check out my East Germany book recommendations on the Shepherd List.
CCBC Book Week 2021 was a blast! Loved meeting students virtually in both Alberta and Ontario to talk about my work.
Earlier in November, 2020, I joined Tara Gilboy and Heige Boehm in a conversation about German perspectives in our respective YA novels. In case you missed it, you can catch the presentation here.
September and October were busy months. I joined Heige Boehm and Leila Juma at the Word Vancouver festival in a series of virtual readings about surviving war. Then David Brown and I presented two virtual workshops about editing at Write on the Sound.
My newest novel is now available in bookstores in Canada and the U.S.
Well, this happened. The 2019 TD Canadian Children's Literature Awards were held in Toronto on October 15, and The House of One Thousand Eyes won the Amy Mathers Teen Book Award. This past spring/summer, the book won the Foreword Indies Book Award (YA), as well as the Next Generation Indie Book Award (YA) and the Moonbeam Children's Book Award (Gold, YA), and was a finalist for the Arthur Ellis Awards for Excellence in Canadian Crime Writing.
Very excited to announce that I am now being represented by Hilary McMahon of Westwood Creative Artists.
The House of One Thousand Eyes came out on September 11th and has been named a Kirkus Best Book of 2018.
The blog tour was awesome and included this fabulous manicure (those aren't my nails, unfortunately!):
Kirkus Reviews calls the novel "A stunning and compassionate portrait of a young woman fighting to retain her sense of self under a repressive regime." Read the entire starred review here. Netgalley says: "Not your usual setting, not your usual story, and certainly not the usual ending." The full review is here. Quill and Quire calls it "captivating" and "beautifully rendered."
The House of One Thousand Eyes was named a Buzz Book for the 2018 YA fall/winter releases in Publishers' Lunch and has been chosen as a Junior Library Guild gold standard selection. Bookerworm named it one of 29 great fall books to look out for. It has also received starred reviews from School Library Journal and School Library Connection.
Last October (2018) I taught in Kelowna with the wonderful Jonas Saul.
I was in San Diego in mid-October for a conversation with authors Tara Gilboy and B.A. Williamson at the fabulous indie bookstore, Mysterious Galaxy.
I was honoured to teach at the Edmonds, WA, Write On the Sound conference early in October. I taught a workshop on Rookie Mistakes, and another on how to write dialogue.
Last year's Okanagan Valley Writers' Festival was fabulous! Very grateful to have shared the weekend with such talented writers.
Great news from the Surrey International Writers' Conference 2017. My short story, MVP, won the Storyteller award. Here I am, with Diana Gabaldon and Jack Whyte, (and that's KC Dyer in the background).
MVP was published in April, 2018, in Pulp Literature magazine.
I am thrilled to announce that A Year of Borrowed Men is a finalist for the TD Canadian Children's Literature Award 2016. Thank you to Renné Benoit for the beautiful pictures, and to Pajama Press for their incredible support. And of course, thank you to my mom: this is her story. The book has also been nominated for the Ontario Library Association's 2017 Forest of Reading Golden Oak Award.
Here's what the CBC has to say about it.
A Year of Borrowed Men was also nominated for a 2016 Chocolate Lily Book Award.
The Langley Christian School chose it as the winner of their annual Best Book Contest, and the Vancouver Public Library has included it in their booklist, "Perfect Presents," 26 suggestions of the best Canadian books to purchase for Christmas.
The Calgary Herald said: "This story reminds us that friendship has no borders. Beautiful watercolour drawings and original photographs make this a great book for youngsters."
The Victoria Times Colonist named A Year of Borrowed Men one of their top picks for 2015.
Read reviews of my novel, The Beggar King, from Geoff Cole, CM Magazine in Manitoba, and Derek Newman-Stille's Speculating Canada.